This event has passed. Browse our
Events
page for upcoming events.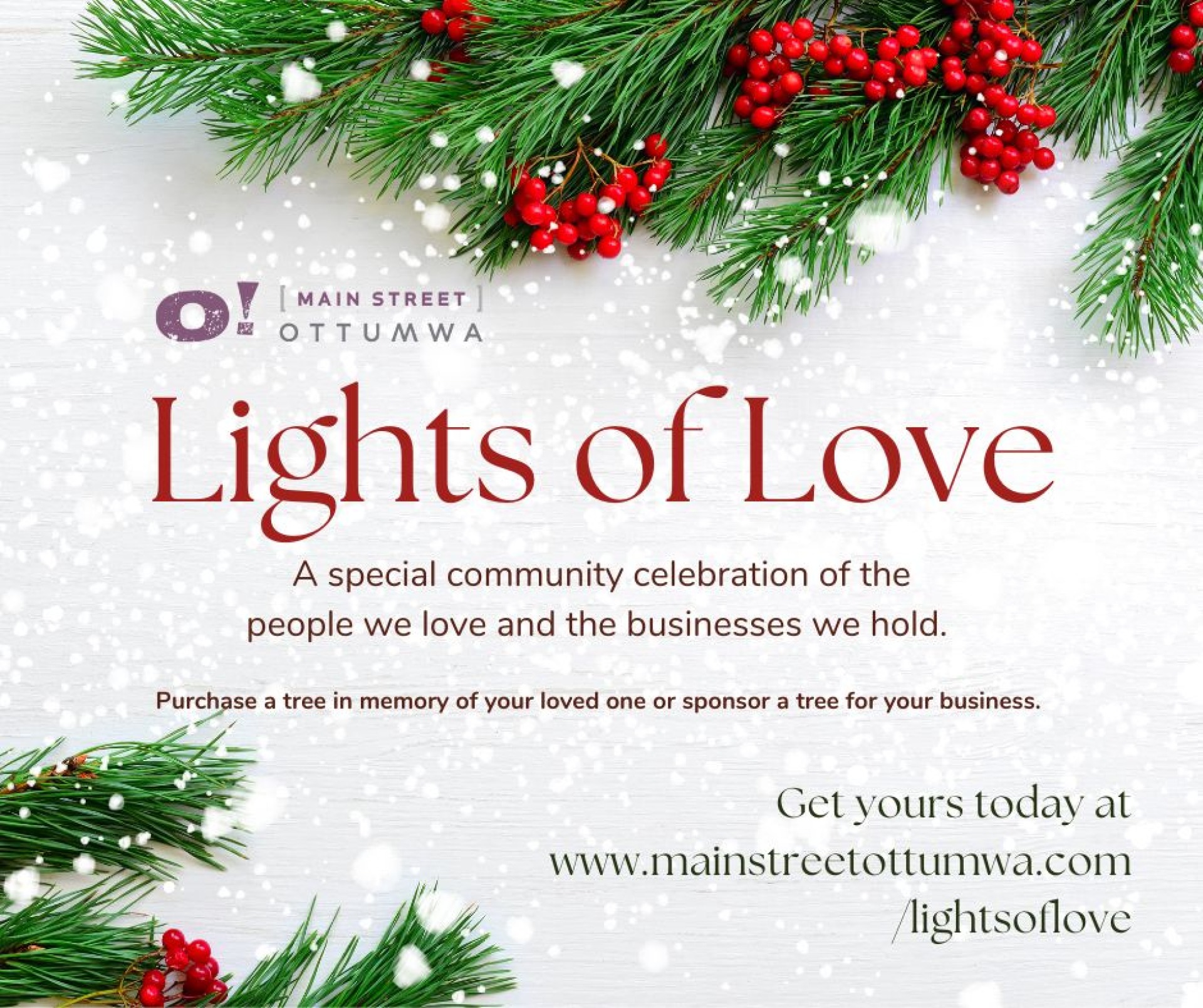 Experience the magic of Lights of Love, one of the most cherished events of the year! Whether you'd like to sponsor a tree in honor of your business or in loving memory of someone special, you'll enjoy the delight of driving by your beautifully adorned tree throughout the entire holiday season right here in Central Park.

The enchantment begins on November 18, when the trees will be elegantly adorned with sparkling white lights, a festive red bow, and personalized with a name card, proudly displaying the tree's purchaser and dedication.

Mark your calendars for the grand Tree Lighting Ceremony, taking place at 5:30pm on November 24. Each tree will be illuminated individually as its name card is joyfully read aloud. We extend a warm invitation to the entire community to join us in celebrating our incredible neighborhood and the cherished individuals in our lives.
Event Location
Central Park
Ottumwa IA
More Information
(641) 814-5225