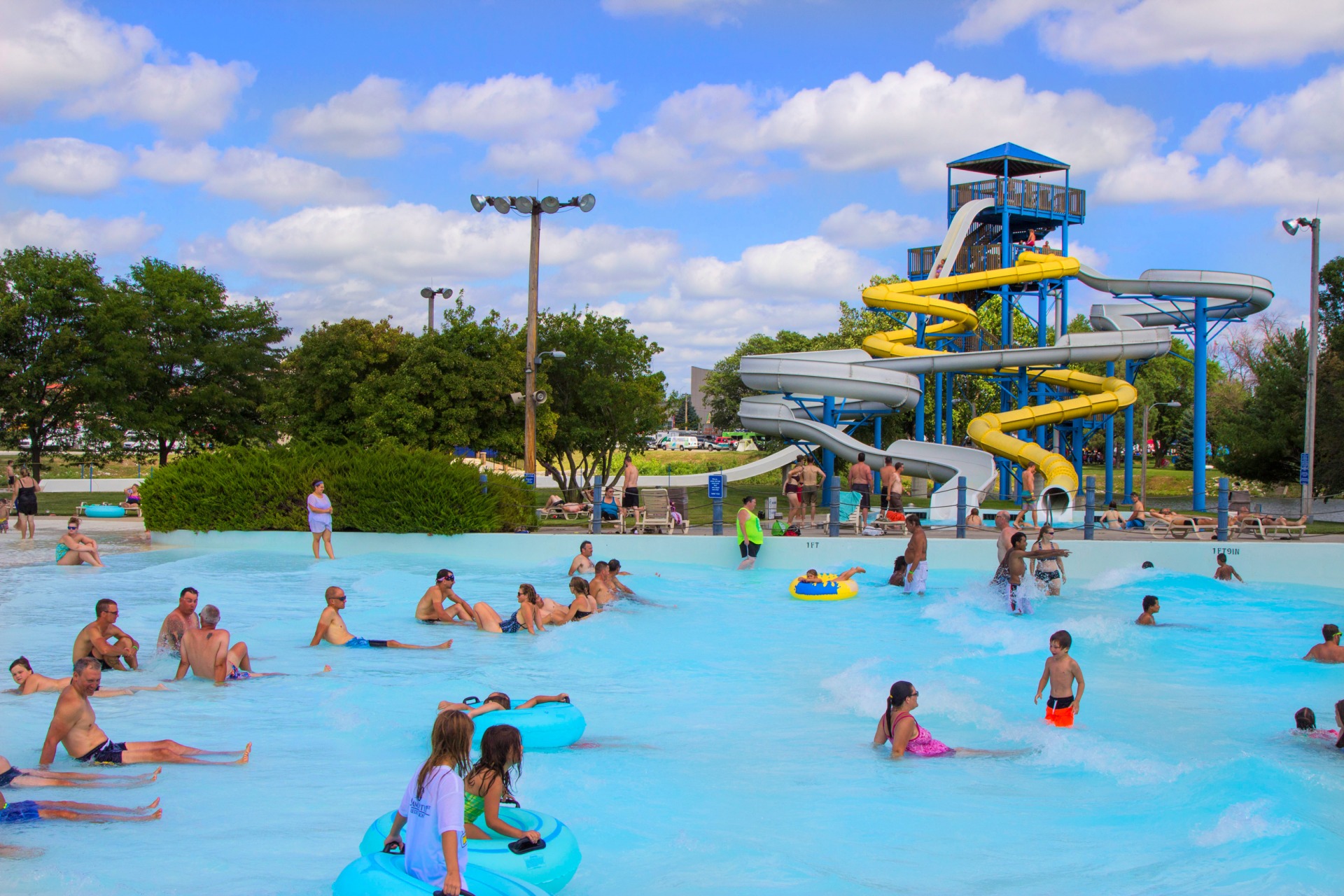 The Beach Ottumwa is an indoor/outdoor waterpark covering 13 acres and offering more than 1 million gallons of water for family fun.
The outdoor portion of the park is open from Memorial Day to Labor Day from noon to 8 p.m. Outdoors, you'll find tube riding fun in the wave pool, the crowd-favorite curly slide, a 100-foot speed slide and a children's play area. If you want to hang out on dry land, the Beach has two sand volleyball courts.
Open all year, the indoor park features a 100-foot tube slide, an 8-lane competitive pool and a challenging obstacle course.
Address
101 Church St.
Ottumwa IA 52501
Phone
(641) 682-7873
Hours
Monday: 7:00 – 11:00 AM
Tuesday: 7:00 – 11:00 AM
Wednesday: 7:00 – 11:00 AM
Thursday: 7:00 – 11:00 AM
Friday: 7:00 – 11:00 AM
Saturday: 1:00 – 4:00 PM
Sunday: 1:00 – 4:00 PM