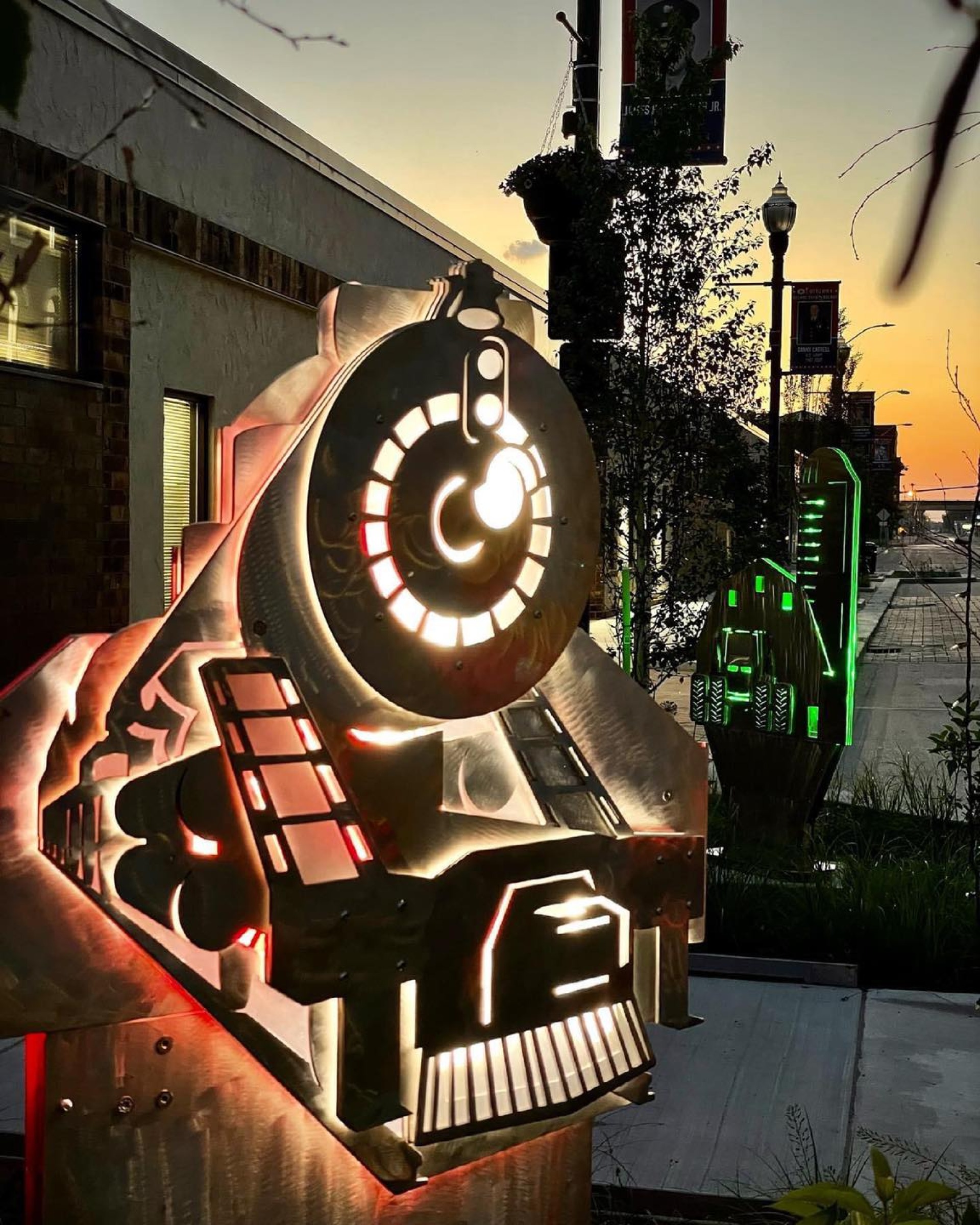 It is not often that visitors to a town or city are encouraged by locals to walk down an alley. In Ottumwa, it's an absolute must - it's a walking art gallery.
The alley located between Main Street and Second Street serves as the cornerstone for a large and unique array of street art throughout downtown Ottumwa. The collection is constantly expanding and includes sculptures and murals from both local and national artists.
Among the alley murals is a large piece by Brad Covington in beautiful earth tones that covers almost the entire building façade, a quilt pattern mural depicting handprints, and a piano painted by the community.
There are also several sculptures and interactive pieces, including the Rain Hopper by Robert Tully (2017). Located across from the world-famous Canteen Lunch in the Alley, the Rain Hopper serves as a functional rainwater conveyance system that reveals and celebrates the movement of water through the urban landscape.
"Celebrate Green" by Gail Chavenelle is in the green space courtyard at the corner of Main Street and Jefferson Street.
The faucet in Canteen Alley is "Water Reclaim" by Mueller Studio.
Along Main Street, you'll find sculptures in several different media. Each block features scultpures from a different local, stae, and natioanlly known artist.
Across the river at Bridge View Center, explore the art collection both inside and around the outside of the venue. You can even get interactive with the musical instrument art in Harmony Park, located behind Bridge View Center.
Address
Downtown Ottumwa
Ottumwa IA 52501
Phone