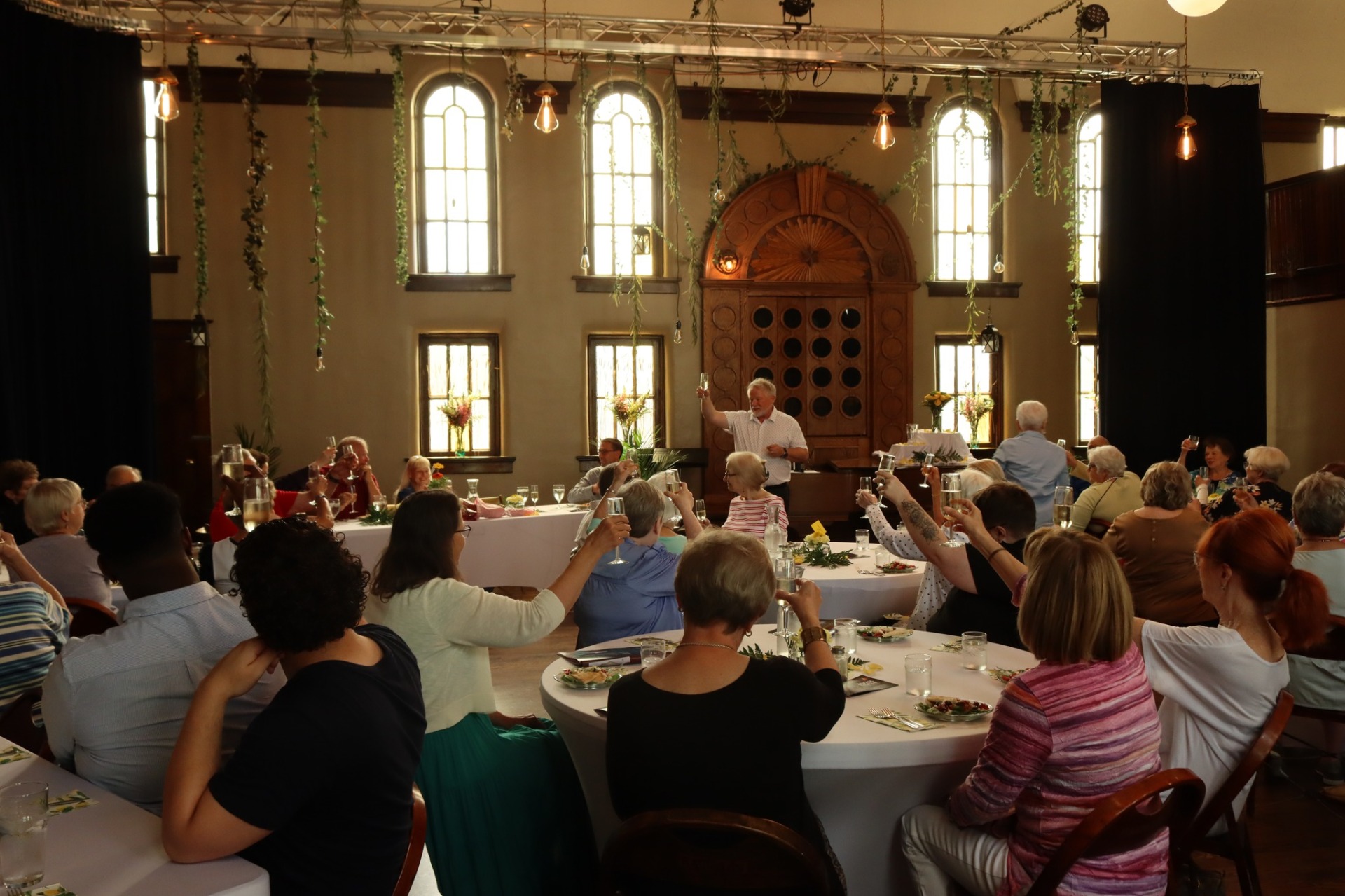 In February 2019, the Congregation of B'nai Jacob gifted the synagogue to the American Gothic Performing Arts Festival.
The main building was designed by Ottumwa architect George Kerns in a Renaissance or Deco Venacular style. Construction was completed in 1915, and it was listed on the National Registry of Historic Places in 2004. The attached gathering hall and kitchen were added in 1950.
AGPAF continues to honor the heritage of this incredible center of faith by creating a new legacy as a Temple of Creative Arts.
The building serves as a gathering for intimate theatrical performances, recitals, art shows and more. The hall and kitchen serve as rehearsal space for local organizations, and are available for family celebrations, showers, birthday parties, quinceañeras and weddings.
Address
529 E. Main St.
Ottumwa IA 5251
Phone